Diesel and Petrol Generators for Fuel Farms
A large-scale fuel farm with petrol generators or diesel generators is one of the means many miners use to ensure the energy they need to operate their operations is secure. Currently, in Western Australia alone, there are about 200 fuel farms. It is estimated that about half of them are in the mining sector. The development of self-bunded tanks with integrated spill containment technology has been an innovation that has paved the way for the rise of these fuel farm storage options that integrate with petrol or diesel generators. We provide complete turnkey refuelling solutions for fuel farms working with diesel generators and petrol generators and support industries that are tailored to fit their specific requirements. Get in touch with us today if you are interested in how we can assist you in improving your fuel farm, fuel generators and any other fuel requirements.
Site ready auxiliary tanks with quick connect suction and return hoses. 1000 – 10,000 litres.
Custom-built Diesel and motor spirits fuel distributor systems with integrated loading arms and Sculley systems. 30,000 - 100,000 litres.
Custom batching and product transfer systems with pre-set and bulk registers.
Waste oil self-bunded tanks. 1000 – 4500 litres.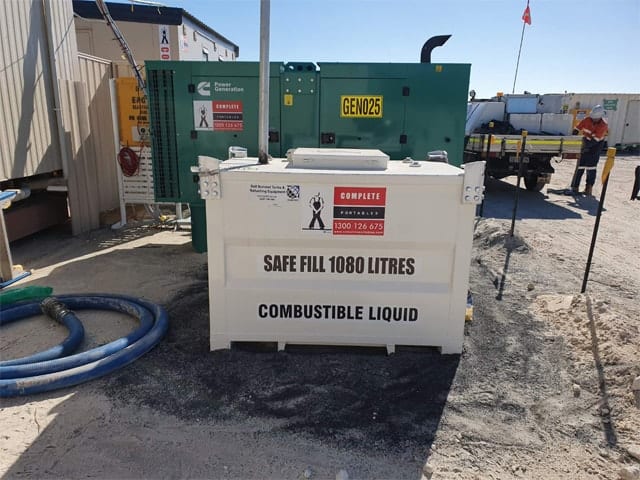 We are proudly family owned business with over 55 years experience. We are proud to provide superior service and products to the Australian fuel industry.