Self Bunded Fuel Tank Hire and Sales
Whether your needs change or you need fuel storage equipment on the ground quickly, self-bunded fuel tank hire from Duntec is a cost-effective, flexible, and regulation-compliant business solution. We can provide a range of self-bunded fuel tanks to hire short or long term and have several fuel tank hire options available to suit your business' requirements.
We provide scalable fuel tank hire options to meet the needs of your project or business regardless of where you are, without the need for costly construction work, long-term contracts, or up-front capital outlay.
When you hire a fuel tank from us, you will receive the following benefits:
No initial investment is required.
Expert advice is provided at no cost.
Flexibility to meet your company's fuel tank hire requirements – by returning or upgrading hired fuel tanks at any time, you can save money and increase efficiency.
Save money on depreciation and fuel storage.
Allows you to purchase diesel at wholesale rather than retail prices.
Installation is available even in remote areas.
Duntec bunded fuel tanks for hire are of high quality, safety, and dependability and meet all Australian Standards and health and safety regulations, including those for mine sites and fuel farms.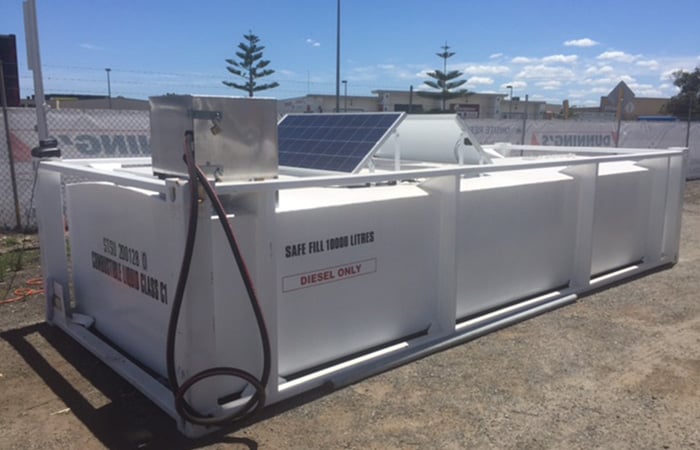 Dry Hire
Self bunded fuel tank hire on a weekly or monthly term.
The Tanks are fitted with quality pumping equipment and ready for your local Fuel Distributor to fill.
Tanks can be customised for long rental terms.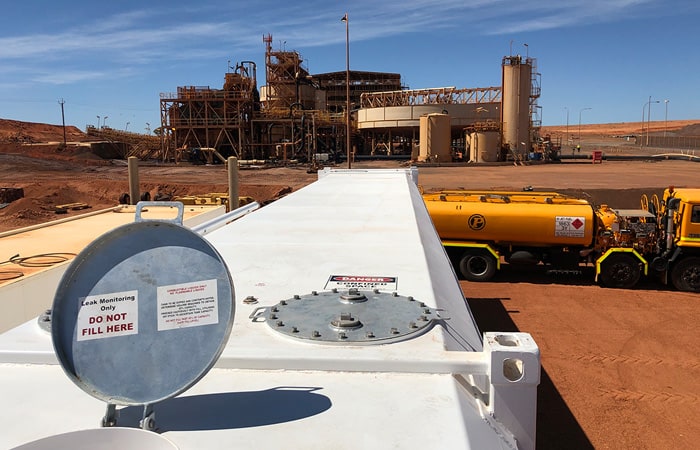 Wet Hire
Wet Hire is an all inclusive service from delivery of the tank, Commissioning and Diesel supply.
The Hire of the Self Bunded Storage tank is amortized into the cost of the diesel based on projected volumes.
This Service is available to Western Australia Only.
Hire to Buy
Duntec provides the service of purchasing the tank at the completion of the hire term.
Call us for details