Self Bunded Fuel Trailers for Sale or Hire
Duntec is proud to offer a range of Australian designed and manufactured self bunded fuel trailers for combustible liquids. Our range of fuel trailers for sale or hire have been developed to supplement the complete range of Duntec ISO standard tanks, cubes and ancillary products. With innovation and functionality in mind, our new range of DST self bunded fuel trailers offers a market alternative through a mobile range of sizes and capacities.
Our range of fuel trailers is specifically designed for smaller volume storage, transport and dispensing, making it an ideal mobile refuelling solution for a variety of industries. All Duntec DST fuel trailers meet the safety requirements of Australian Standards. Featuring a double-wall, self bunded fuel tank trailer with a baffle system, our fuel trailers ensure the stability of liquid during transport whether you're on or offroad. The fully galvanised design ensures corrosion resistance and a high-quality fuel trailer that will last for years.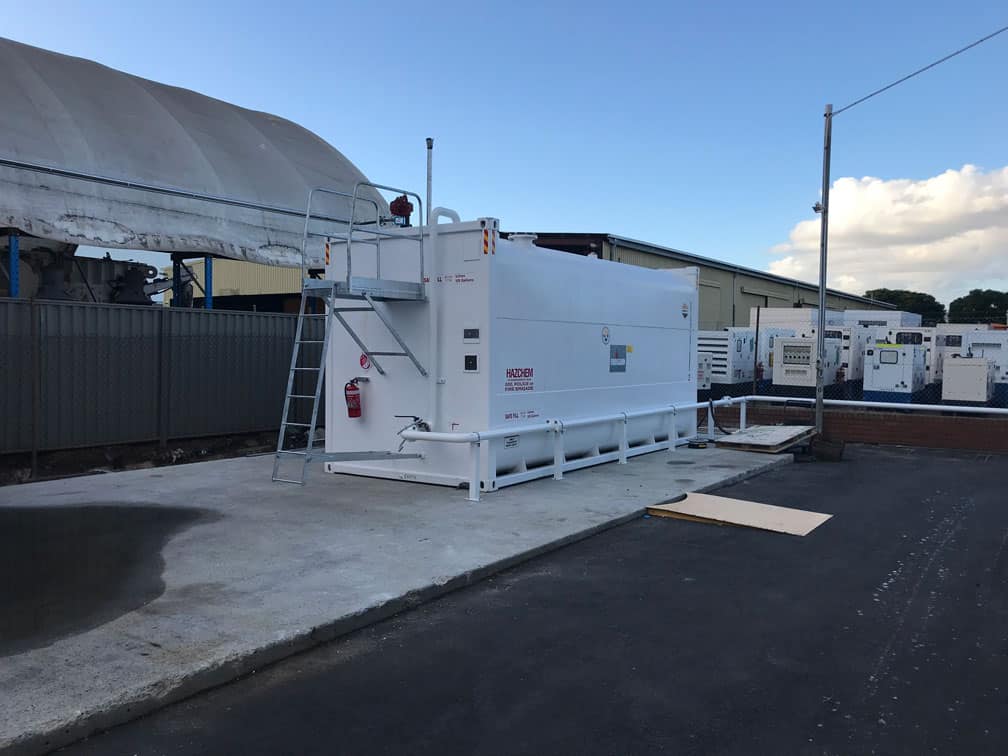 DST FUEL TRAILER FEATURES
System with transport industry standard manhole cover and pressure release vent
Double wall Self Bunded tank Design
Designed to Australian standards
Fully galvanised trailer for improved corrosion resistance
Trailer designed for on and off road capability
Baffled tank
Standard specialised 3 pack paint specification for fuel tanks
Robust dual axle assembly, complete with 15 inch tyres and spare
Large lockable storage compartment
3500kg electric brake system
Breakaway system
Suction pipes (2x 50NB, 2x25NB)
Transfer hose from tank to pump bund boot
MODEL NUMBERS & DIMENSIONS
Model
Number
Gross Capacity
Litres
Standard SFL
(1)
Length
(mm)
Width
(mm)
Height
(mm)
Tare
(Kg)
DST1000
1200
1000
3978
1990
1254
1027
DST1500
1600
1500
3978
1990
1254
1215
DST2200
2200
2000
3978
1990
1254
1740