Are you involved in mining and metals? Your biggest overhead costs are fuel costs. The mining industry relies heavily on diesel fuel for its heavy machinery as well as the generators that run remote mining sites. Open-pit mines consume 30 per cent of their energy from haulage, with other equipment consuming another 30 per cent. With the right fuel storage system, you can reduce your fuel associated costs. We have the knowledge and expertise to help you maximise your fuel, either through a mobile fuel storage tank or a large scale bulk fuel farm.
Turn-key ready to go solutions with integrated dispensing kits that can be customised to your specific requirements.
Reduced onsite installation cost with factory built linking pipe work and electrical wiring harnesses for slave/secondary tanks.
Fuel management systems with cloud or site based transaction recording.
Auto-tank gauging with remote access from smart phone or PC.
Tanks have ISO approved container points and can be transported on side-lifter trailer reducing transport and onsite cartage costs.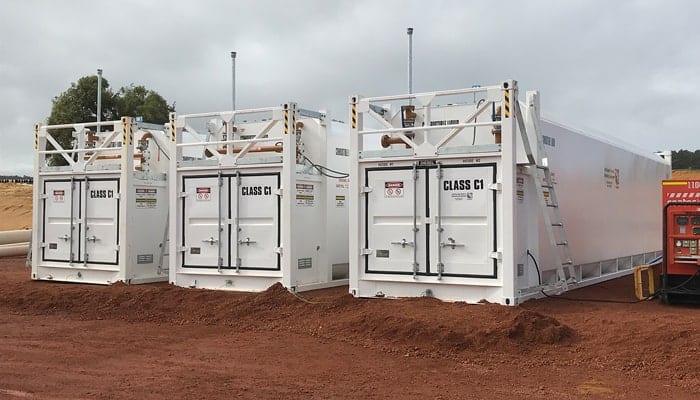 We are proudly family owned business with over 55 years experience. We are proud to provide superior service and products to the Australian fuel industry.